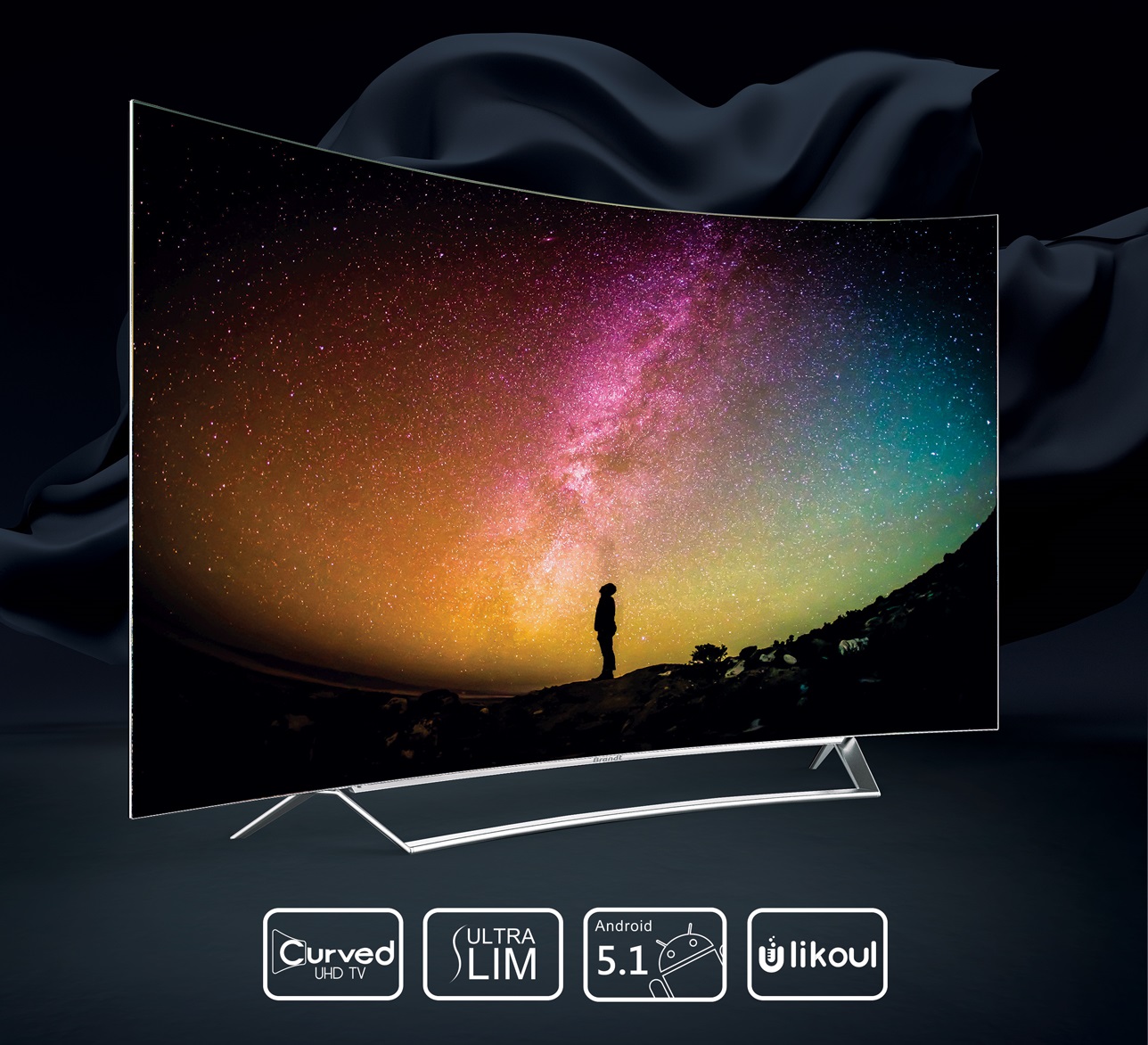 Brandt launches new range of TVs « OLED Curved »
December 18 2016
Brandt Algérie announces the launch of the production in Algeria of its new TV range "OLED Curved", and the integration of tutoring programs in all the Brandt SMART TVs, via its new app "Likoul".
Brandt Algérie is proud to announce the launch of its new range of televisions, and the new TV Brandt OLED CURVED, the first to be made in the Middle-East and Africa region.
Another innovation from Brandt Algérie is the integration of an app named "Likoul", which is an exclusivity of the new range of Brandt TVs. This program, entirely free, is an e-learning platform, i.e. online tutoring, that comes as a support to the families for the children's education. Support courses developed by the best teachers will be available to the pupils of all levels of education.