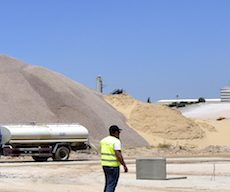 The Cevital Group signed a memorandum of agreement with the state of Pará in Brazil, the second-largest steel-producing state in Brazil
June 14 2016
The Cevital Group signed a memorandum of agreement with the state of Pará in Brazil, the second-largest steel-producing state in Brazil after Minas Gerais, for the construction of a new steel manufacturing complex destined to produce 2.7 million tonnes per year.
This complex is expected to be constructed in the city of Marabá. Cevital aims to produce 2.7 million tonnes of steel per year, supplied by ore produced by the Vale Group.
Cevital wants to obtain a substantial portion of the steel market in Latin America.
The Cevital Group is also investing in the state of Pará by way of port infrastructure and the food industry.